Tuition exemption
Students who demonstrate excellent academic records may be exempt from part of the tuition payments. 
Admission fee and regular tuition fee 
• Admission fee: 282,000 yen
• Tuition fee: 535,800 yen / per year
Student Residence Halls
Accommodation in the student residence hall is available if desired. If a student taking admission in BPGI wishes to reside in a student dormitory, he or she will generally live in the Global Village, which started its operation in April 2017. The monthly rent is 35,800 Yen (as of September 1, 2017), and a security deposit (when moving-in) and utility costs are required separately.
                           Room                                                   Shared LDK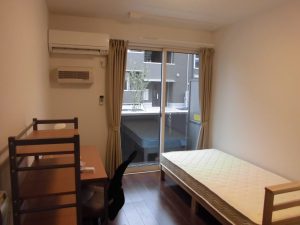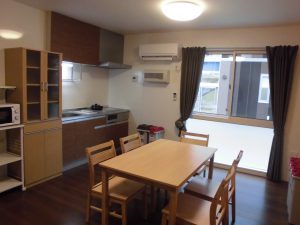 Tutorial System
To ensure that students, who have never lived in Japan before, live and study in comfort, tutors are available to provide individual support for a certain number of hours.