Mr. Chaehwan Lim Awarded Honourable Mention at FWWMUN
Mr. Chaehwan Lim, one of the inaugural students of BPGI, was awarded Honourable Mention at Future We Want Model United Nations (FWWMUN) Conference which took place in the headquarter of United Nations in NYC from March 8-11, 2018.
FWWMUN is a model united nations where participants can discuss the global issues listed on the United Nations actual agenda. On this occasion, BPGI students spontaneously participated in the conference. Congratulations, Chaehwan!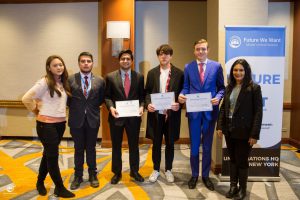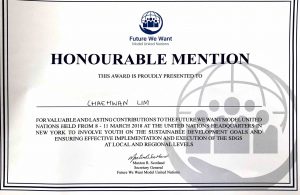 The third one from the right is Chaehwan.
See News List